Ewire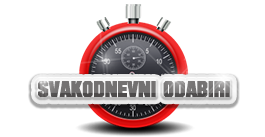 eWire
eWire je online bankovni servis s gotovo realnim vremenom transfera koji nudi sigurna plaćanja na EUcasino bez korištenja kartica. Jednostavno odaberite eWire ikonu na EUcasino depozit stranici, slijedite upute na zaslonu i Vaša uplata će biti primljena na EUcasino uobičajeno istog dana no moguće je da stigne i idući radni dan.
Dostupno u Danskoj, Švedskoj
Step-by Step Guide – You are required to register for a eWire account to use this service
Odaberite eWire opciju na EUcasino stranici za depozit.
Bit ćete preusmjereni na eWire početnu stranicu
Bit će zatraženo da se prijavite koristeći svoj eWire e-mail i lozinku
Kada se prijavite, odaberite metodu plaćanja iz opcija banki i kartica ispunite zatražena polja plaćanja i potvrdite plaćanje unosom svog pin-a.
Vaša banka će odobriti plaćanje u realnom vremenu oduzimajući specificirani iznos direktno s Vašeg računa. Ukoliko nema dovoljno sredstava na Vašem računu, plaćanje će biti odbijeno.
Primit ćete potvrdu od EUcasino da je Vaše plaćanje bilo uspješno
For more information visit: //www.ewire.dk/Private/SendMoney.